Point cloud output protocol
1、Scope of application
This agreement is applicable to the AGV lidar project with serial port output, repetition rate 4K and below.
2、Communication parameters
Baud rate: 230400bps
Check bit: None;
Data bit: 8bits
Stop bit: 1bits
Data format: Hex
3、Lidar output point cloud data format:The frame format of the output point cloud data is hex, and the transmission data is sent once in a circle. The format of data frame is as follows:

Note:
1. Output data: the low level is in the front and the high level is in the back.
2. Check sum: the sum result of all data from the frame header, only the lower 8 bits.
3. Current anti-collision area: the external selected anti-collision area.
Through program configuration, two different output contents can be set for "output data".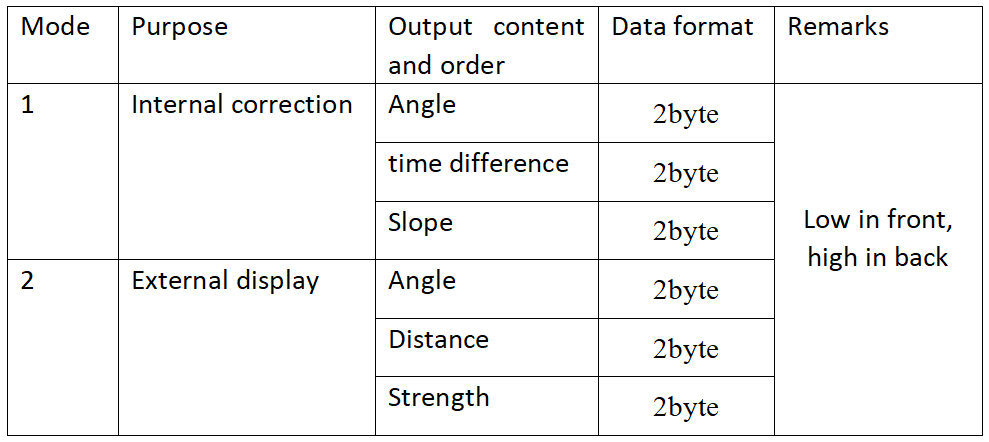 Note:
1. The output data adopts small end sequence, with the format of low order first and high order last.
2. The angle unit of output is 0.01 °, which is 100 times larger than 1 °, in which the high data is in the front and the low data is in the back. For example, 100.00 ° is represented as 0x2710 (0d10000). When transmitting, first transmit 0x10, then transmit 0x27.